The Official source of the Ocicat Club
WELFARE If you know of an Ocicat welfare issue, or an adult Ocicat needing a new home...
Read more>
URBAN FOXES
A harrowing tale from a pet owner that carries a warning
Read more>
WARNINGS
A word of warning about dangerous toys, garden mulch, chocolate and cat thieves
Read more>
The Ocicat Club
**AGM 2016 - Important Notice**
Welcome to our website! The Ocicat Club UK is dedicated to the welfare and promotion of this outstanding breed, our website aims to bring you information on this beautiful intelligent and exciting spotted cat, including its history and origins, the Breed Standard and colours, and much more!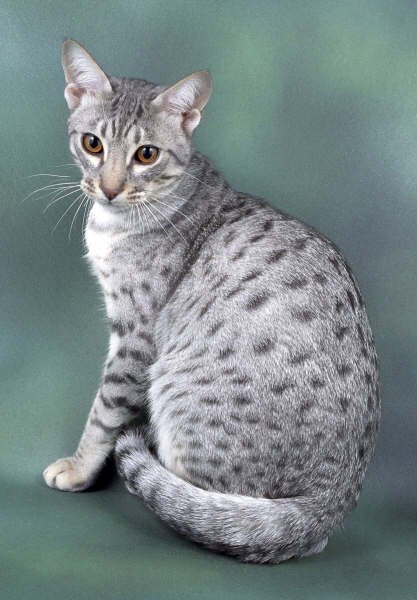 © Robert Fox
Grand Champion THICKTHORN CUSCUS
Find out about UK Ocicats and their breeders, where to find kittens, all about the Club, Shows, the Ocicat Classic and many other Ocicat related topics.

We hope that members and visitors alike will find the site interesting and informative.

The Ocicat Club welcomes membership from the United Kingdom as well as overseas, offering pet owners and breeders alike the opportunity to support, and be part of the Ocicat community.
---
Contact
If you have a general Ocicat enquiry please contact The Secretary of The Ocicat Club
Rosemary Caunter

To make a comment about this website, or to add/amend your online details please contact the webmaster
Stacie Shorten
---
Home Page Cat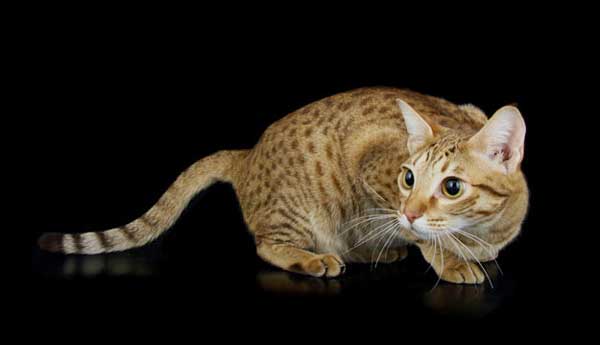 OLYMPIAN GOLD IMPERIAL GRAND PREMIER
THICKTHORN LOTTIE
Chocolate Ocicat Female Neuter ................... Breed Number 73b / OCI b 24
Born 25th November 2009
Bred by Rosemary Caunter ........................... Owned by Stephen Whiting
Sire: Thickthorn Thunderbolt ........................ Dam: Imp. Gr. Ch. Thickthorn Madras
Lottie gained her Olympian Gold title on 17th January 2015 when she won both her Olympian Classes at Scotland's first joint All-Breed Show: Being awarded an Olympian Certificate at both the Scottish Cat Club Show and the West Of Scotland Cat Club Show. Many thanks to her Olympian Judges on the day, Rosemary Fisher and Maria Chapman-Beer and also to all the judges that have thought so highly of her and awarded Olympian Certificates to Lottie along the way to achieving this ultimate title; particularly Diana Harper and Steve Crow who have awarded Lottie Olympian Certificates at each level. Thanks also go to all those people that have encouraged me to show Lottie in pursuit of this title.
A huge thank you too to her breeder, Rosemary Caunter, for such a wonderful girl. Congratulations on breeding an Olympian Gold Ocicat.
Special thanks also go to Lottie herself, for being so patient and for travelling to so many shows in working towards achieving this title: You can now have a well-earned rest. Also thank you to Lottie's Ocicat Classic brother Leonard who has accompanied her to almost every show and who has kept her company on the way there and back.
I am so proud of Lottie, who is as fun and loving as she is beautiful, for all that she has achieved. To Lottie a huge 'Well Done!' and 'Thank You!' from Daddy.
Steve Whiting
A HUGE congratulations to Steve and Lottie from the Club!
Photgraphs by Krissi Lundgren
---

If you would like to see your cat featured on the home page, please send a photograph* and details to Stacie Shorten
Details submitted will be added here at the discretion of the Club.
*If providing a professional photograph please include the name of the photographer so that they may be credited.